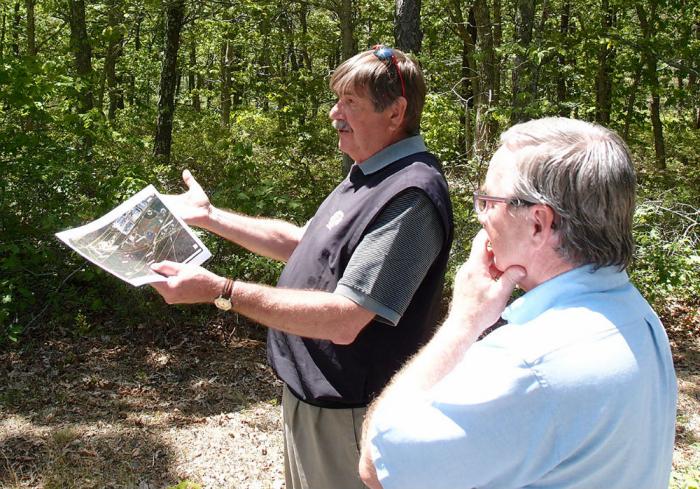 The Mashpee Enterprise, June 10, 2014
Mashpee's nearly 1,800 registered dogs have reason to celebrate this week.
Barring any unforeseen circumstances or prolonged bouts of bad weather, there will finally be a Mashpee Dog Park by year's end.
On Monday morning, June 2, town leaders and members of the Mashpee Dog Park Committee held a kick-off meeting with representatives of CDM Smith, the Cambridge-based firm selected to design the park.
Town manager Joyce M. Mason, assistant town manager Thomas J. Mayo, Department of Public of Works director Catherine E. Laurent, and selectmen Wayne E. Taylor and John J. Cahalane attended the meeting. [Read the full story on CapeNews.net]